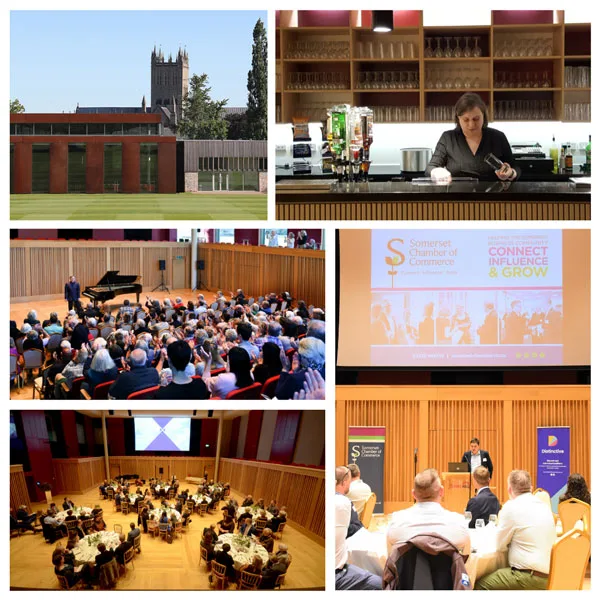 There is more to planning an event than you may at first realise and the secret to success is to plan it properly. We have broken down the planning process into 10 easy steps – if you follow our advice, your event will be a roaring success!
Plan ahead
Making a plan of everything you will need for your event – from catering costs, venue hire, equipment hire, entertainment and so on will help you determine how much you will need to spend. You can find useful free planning templates online which will help you list everything you need. Nobody likes to be caught out with small unexpected things.
Set a budget
Once you have established what you can afford, you can look at venues and suitable dates. Bear in mind that you will need to make sure you can afford the performers, catering and venue hire – and make sure you allow for added VAT on the prices that you are quoted so you are not caught out when you receive your final bill!
Identify your audience
There is no point putting on an event if no one wants to come to it – think about who will be interested in the event, where they have to travel from to get to the venue and how much they are likely to spend to come out for the evening – more popular artists will be a bigger draw, but then they will cost more to hire and therefore the ticket price will have to be more expensive – look at local venues to see how much they charge for their tickets as a rough guide. 
Don't be afraid to ask for help
Even for a relatively low impact event such as a small concert you will need helpers – someone on the Box Office selling tickets, a House Manager who runs the event on the day, a team of ushers to check tickets and help people find their seats, technicians to help with lighting and sound – and any audiovisual requirements. Helpers will make your life easier. The same can be said for when you don't know something. Do not struggle to get to the finish line. If you don't know, ask. It will save time and stress. 
Check out your venue
It is always worth visiting your venue of choice to make sure it meets all of your requirements and to talk through your event with the staff there – take photos to remind yourself of what the place looks like… and remember that there are no silly questions. 
Technical equipment
Ask the venue what you will need for your event and check whether they have the technical equipment to help you – or you may need to hire it meaning additional costs to your bottom line. 
Layout, Staging and Seating
Layout can make or break an event. Make sure the space is customer friendly, good access to all areas such as bars and toilets. What are the access points like for set up and breakdown. Make sure you can sell enough seats to cover the cost of the event and to make a profit – if that is your intention.
Marketing your event
If you want people to come to your event, you need to tell them about it – it may sound simple, but you would be surprised at how difficult it can be for people to find out  – check out our top 10 tips on marketing which will give you some valuable pointers…
Licensing & risk management
Make sure you – or the venue – has all the appropriate licences in place for your event – go to https://www.gov.uk/temporary-events-notice if you need to know more. Do not panic though, if your venue does not have a licence you can always apply for temporary licenses (TEN) from your local council. Most venues will already have a risk assessment in place – you can ask for a copy for your records. You may also need to provide a first aider for your event – check with the venue for their first aid policy.
Selling tickets
Price your tickets so people won't be put off if they are too expensive, but make sure you are covering your costs. Choose a ticketing software that is easy to use for the punter and that doesn't cost you the earth – TicketSource, Eventbrite, Ticketmaster – there are plenty to choose from. Its also really important to do your market research and see what the pricing points are in the area for similar tickets/shows.
How we can help
At Cedars Hall, we can take the strain out of planning your event by offering a state-of-the-art concert hall which can seat up to 350 people, expert technical and event planning advice – plus a Box Office service – with a professional online booking site and phone support. We can advise you on your catering too and provide a fully licensed, well stocked bar for any occasion. Simply email us at [email protected] or call 01749 834230